Our Services
. . . we offer a diverse range of services
Website Design
Generating the look of your digital presence.
Web Development
Efficient and streamlined web applications built for you.
Web Maintenance
Keeping your website updated, functional and secure
Website Hosting
Producing text to deliver your message professionally.
Our
Portfolio
We take pride in what we do. We let our work do the talking.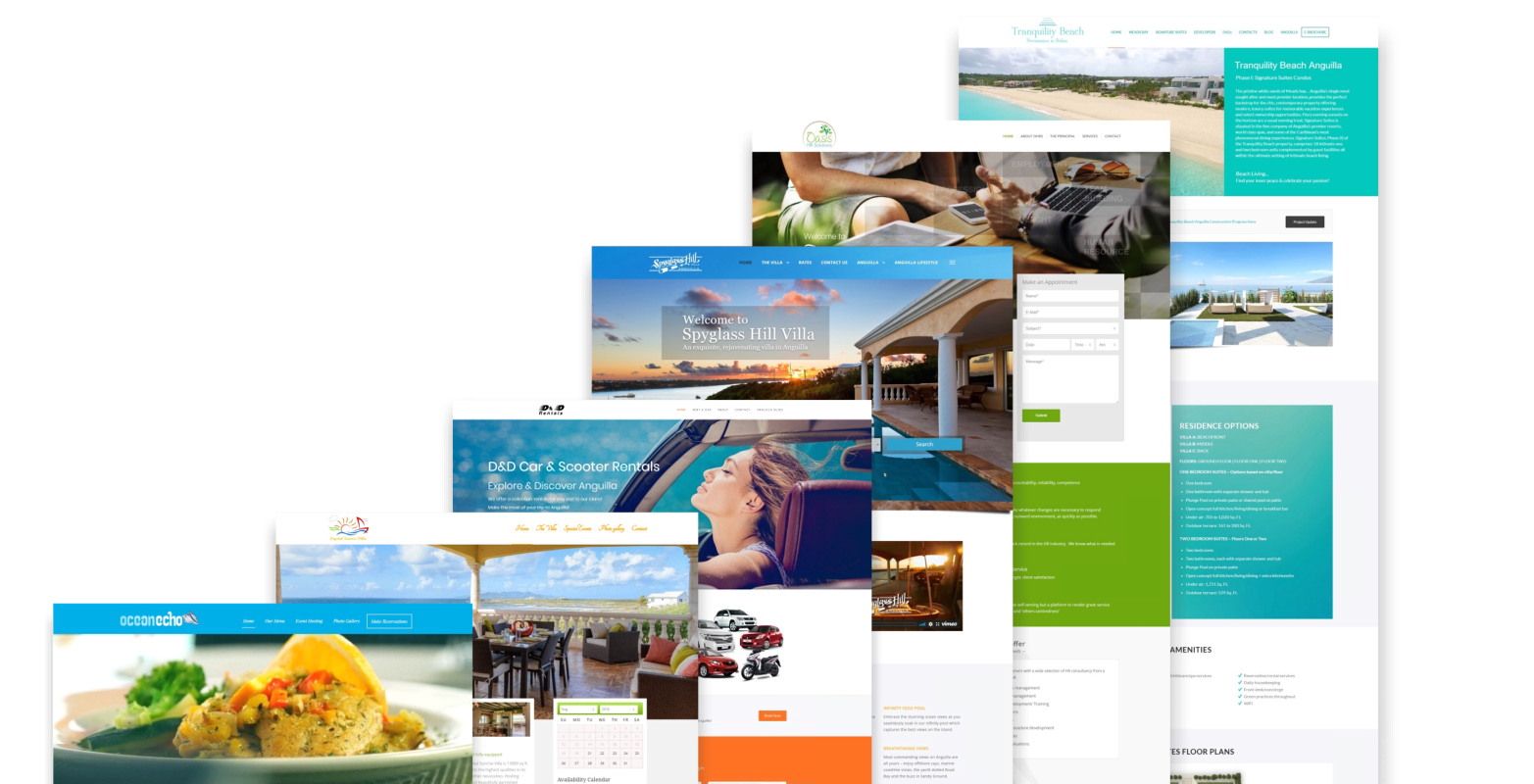 Happy Clients
Our level of service and support goes beyond the expectations of our clients, but don't just take our word for it.
"I am thoroughly inspired and impressed by Alrand Webster, an immaculate professional who is highly passionate about his clients and their goals - a dynamo who knows no boundaries in terms of expending his time, energy and unleashing his innovative mindset in achieving the very best creative output for his clients. Alrand offers freelance business support and services, yet working with him, you feel more like he is part of your internal team - his personality, humility and positive energy add so much to a progressive team dynamic within a firm. He is willing to share his knowledge generously and transfer his expertise to others, one of the hallmarks of a true partnership. Simply said, he assists us to become a more informed and engaged client, which uplifts the firm's internal skillsets and brings great wins for the company over time. . ."
Janine Edwards
"Our experience in building our websites through Alrand Webster at Digital Elements was first class throughout the entire process. His creativity and eye for color, balance and form are remarkable and are matched by his practical approach to offer suggestions to include elements and features that would add value to the target audience. His technical skill-set is spot on and he is intentional about continuous life learning in his field, always researching and keeping a courant with technological advances. He is generous with his knowledge in terms of training and empowering in-house staff to enable them to make updates seamlessly. Alrand is very responsive and communicative and has a winning personality hallmarked by patience, flexibility and a pleasant disposition. We offer our highest level of recommendations to Mr. Webster for his service and look forward to patronizing his business for many years to come."
Montre Edwards
"Alrand Webster and his team of Digital Electments are the 'go-to's' for all your web design needs. All I had was an idea; they turned my idea into a masterpiece. Their willingness to meet my tight deadline and exceed my expectations did not go unnoticed. Oasishr.ai is a reality because of you and your team. Your professionalism, high standards for your product and keen eye show that you are in the business of meeting your customers' needs and giving them more than they imagined. Thank you!"
Aunika Webster-Lake
Let's Get Started on Your Project
We'll help you expand your business to achieve your goals.